The other day I was in the mood to mix things up a little with my workouts and it was a nice sunny day, so I decided to skip the gym and take my workout outside for the day.
So I packed up my two 53-lb kettlebells and my 70-lb kettlebell, and headed to a local park that also has a nice hill that a some local people go to for running hill sprints.
I've gotta tell you, the workout I came up with was pretty simple, but thoroughly kicked my a**! If you're interested in a high intensity workout that'll strip off body fat fast, keep in mind the format of this workout and use the same or similar exercises based on what you have available.
Note: I used kettlebells, but you can also use dumbbells if you don't have kb's.
Here's what I did:
The workout was done in circuit fashion where I moved to the next exercise with little to no rest.
1a. kettlebell double clean & presses (both arms simultaneously)
1b. 1-arm kettlebell snatches with each arm
1c. kettlebell 2-arm bent over rows
1d. kettlebell 2-arm swings
1e. hill sprint up/down
8 reps of each exercise; repeated circuit 8X
I did 8 reps of each exercise and moved almost immediately to the next exercise in each circuit. After each circuit, I rested about 2 minutes until I caught my breath and felt ready for the next round.
I kept repeating this circuit until I did 8 sets total of each exercise. All said and done, I think the workout took me about 45 minutes… and holy crap was I drenched in sweat and whooped!
Warning: unless you're in top shape, do NOT attempt 8 sets of this type of workout… it is VERY tough and that's a high volume of work unless you're already accustomed to higher intensity workouts. Just attempting 3 or 4 sets the first time you try this will usually whip most trainees.
By the way, if you don't have kettlebells yet, I highly suggest getting at least one or two to have at your house. They are very convenient to use when you don't feel like going to the gym and just want to blast out a quick workout at home or outside. My Kettlebells were definitely one of the best investments I've ever made in training tools that will last me for life.
You can get your own kettlebells here.
Another recent review of the Truth about Six Pack Abs Program
I continue to receive some great reviews coming in with the awesome results customers are getting using the techniques in the Truth about Six Pack Abs package. Here's another that came in the other day:
"Mike:
Thank you for changing the way I workout. After years of fooling myself into thinking I was getting a good workout, your book, The Truth About Abs, has revitalized not only my workouts but also my life. Working out regularly for over 10 years, I became increasingly frustrated at my lack of progress.
Despite doing over an hour of cardio at least three times a week and lifting three times a week as well, I wasn't in good shape. In fact, I was having trouble getting my wind when I played my weekly hockey games. Also, despite my workout attempts, I was also getting what you have termed as the "skinny fat" appearance.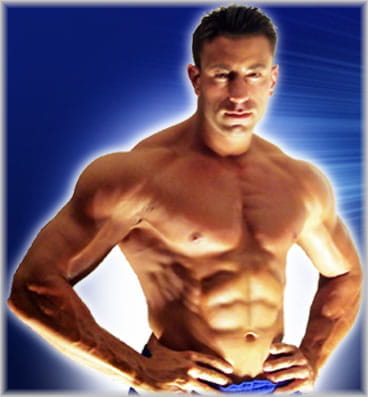 Seeing no outward or inward results, I sunk into such a rut I was ready to quit exercising. That was when a friend recommended your ebook. After only a month-and-a-half of doing the routines diagrammed in your book, my physical appearance has improved dramatically. Not only that, but my endurance has increased to the point that I can handle a full hockey game and not get gassed. In fact, I get stronger as the game goes on. Just that alone was well worth the $40 I spent.
Following your diet tips has also given me more energy throughout the day. I no longer "crash" halfway through my work day and no longer crave the sugary foods I used to. The belly I have been trying to battle is shrinking by the day. After years of working out, I am only now finally getting compliments for how "toned and ripped" I appear.
Once again, thanks for giving me that boost I so needed in my workouts and for improving my quality of life. I would (and have) recommended your book to anyone stuck in the same situation as I was just months ago."
-John Crawford, Collingswood, NJ

You can find more info and frequently asked questions about the Truth about Six Pack Abs package
Source 4 Foods Never To Eat